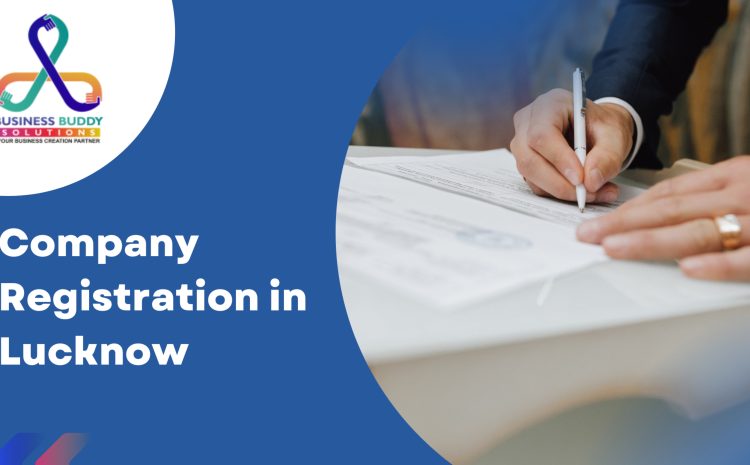 Company Registration in Lucknow
Lucknow being the capital of Uttar Pradesh is the most invested and celebrated place. Many administrative offices are set up today in Lucknow. According to the data from Google, Lucknow has been one of the top places where startups and companies are setting up their offices. You can now link the connection for why Lucknow? Lucknow, the central metro city in Uttar Pradesh, is the hub for many popular industries. Some of the industries that have established their foot in Lucknow: are education, aerospace, finance, music, art, commerce, tourism, information technology, and pharmaceuticals. Hence, if you are a new and upcoming organization? It is best to set up and get your company registered in Lucknow by one of the best company registration in Lucknow Uttar Pradesh.
Forget How, let's start with Why?
Features of Company Registration in Lucknow:
No guidelines for minimum capital – 
Getting your company registered in Lucknow allows you to start a company with a minimum capital of Rs. 1000 only. This feature only arrives after you have registered your company in Lucknow. 
Your company stands as a separate legal entity once it gets registered. Henceforth, it becomes a separate artificial person. This means that if the company faces losses, then its shareholders are not liable to sell their own property/assets. 
Preferred by investors, VCs, and banks –
Each and every investor, VC, and bank analyzes before investing/giving a loan to a new company. One of the main things they look for is if the "company they are giving loan/investing in is registered or not?". 
Easy to wind up/dissolve – 
Once you get your company registered in Lucknow, it becomes easy to dissolve/wind up your company. Although, you need to clear your assets and pending liabilities to proceed. But overall, dissolving is easier when you are a registered firm. Get your firm registered with Business Buddy Solution today.
Yes, it is easy to register when you are with Business Buddy Solutions, the best company registration in Lucknow. The complete company registration procedure will be completed within 4-5 working days. 
Requirements for Company Registration in Lucknow
2 Rupees (Minimum Capital limit)

Minimum 2 Directors/Shareholders are required

All the Directors and Shareholders must have DIN and DSC.

At least one of the directors should be a permanent resident of India.
What is the Process of Company Registration in Lucknow?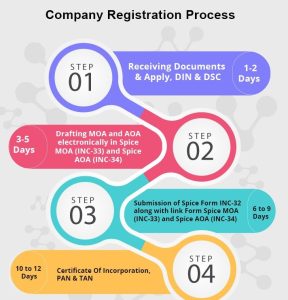 Documents Required for Company Registration in Lucknow
The documents listed below must be presented by all potential directors and shareholders of the firm. All supplied papers must be valid and readable.
PAN Card scanned copy.

Aadhaar Card/Voters ID/Passport/Driving License scanned copy.

A scanned copy of the most current bank statement/telephone bill/post-paid mobile bill/electricity bill is required (The address proof shall be recent and not older than 2 months).

The passport-sized picture has been scanned.

The documentation list of foreign nationals or NRI Directors and Shareholders may be verified.
Registered Office Proof
A registered office in India is required for a Private Limited Company. The office address might be either residential or commercial. The address evidence must be fresh and no more than two months old. The following papers must be supplied as verification of Registered Office Address –
A scanned copy of a utility bill, such as an electric bill, a mobile post-paid bill, a post-paid landline bill, a gas bill, or a water bill.

A scanned copy of the No-objection Certificate from the property owner or the person whose name appears on the utility bill.