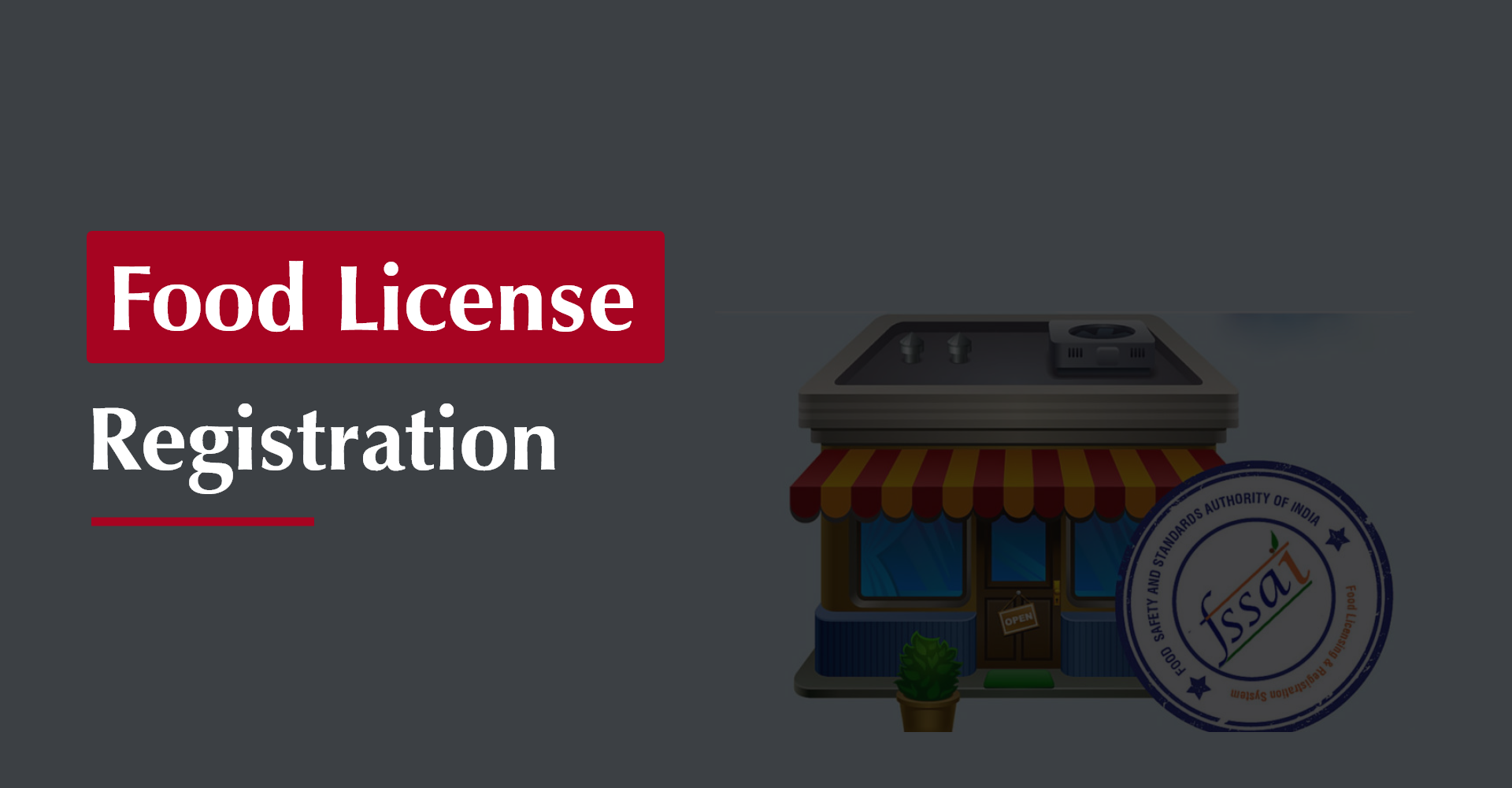 Food License Registration in Uttar Pradesh
The Food Safety and Standards Authority of India (FSSAI) is an independent body that regulates and controls food safety in India. The FSSAI Food License Registration is overseen by the Government of India's Ministry of Health and Family Welfare. This was formed under the Food Safety and Standards Act of 2006. FSSAI is primarily in charge of public health protection and promotion. It is led by a non-executive Chairperson selected by the Central Government and who currently holds or formerly held the position of Secretary to the Government of India.
What are the benefits of having an FSSAI Food License Registration?
Selling standard food goods requires an FSSAI license, and these businesses must get a 14-digit registration number or a food-packaging license number. It is a permit essential to operate a food-related business and to maintain acceptable food quality in your establishment. It also protects you from government penalties for non-compliance.
The FSSAI Logo can be used on menu cards and booklets to promote the excellent quality of your food. It gives you an advantage over the many food businesses that do not have a license. Food goods require an FSSAI number, and selective customers prefer to consume food goods with a license. Consumers should be aware of the quality of their food, as people have begun to take the food safety standard seriously in recent years.
It's simple to expand your business with an FSSAI license, as it develops a reputation and qualifies you to expand your company in a new direction easily. Bank loans and expansion funds are pretty easy to come by, and it is considered necessary for quality and the long run.
It gives you a legal edge because it is an innovative practice to follow when launching a food-related business. The FSSAI license is now quite simple to get.
Benefits of having an FSSAI license
Improves Customer base
Consumers have grown much more mindful of their food in this era of digitalization and immediate communication. They like to eat safe and sanitary food, free of contamination and adulteration. With high-profile cases like Maggie, consumers have begun to pay attention to the food quality they consume. The FSSAI license is well-known among today's consumers. As a result, people look for the FSSAI seal before buying any food. Customers will only purchase your goods if it bears the FSSAI emblem.
Legal edge
Many company owners perceive the process of acquiring an FSSAI license to be lengthy, tedious, and expensive; therefore, they attempt to avoid it. However, they are required to receive the license, so they will not be able to escape it in the long run. They must apply for an FSSAI license to avoid the headaches of getting into legal issues. Furthermore, with so many consultants available, the procedure is no longer as complicated or costly. Following FSSAI laws allows you to conduct your business smoothly and with confidence.
Business image
Every company unit strives to establish a positive image in the marketplace to gain long-term rewards. Obtaining a food license is one approach to achieving this impression. If you have a valid food license and your rival does not, you will have a competitive edge in the market. Furthermore, you should make your license visible on your premises since it helps confirm your identity as a legitimate food establishment.
Business extension
Everyone wants to extend their company's operations in the long run, and they want to expand their business by opening other locations. It is easier for them to do so if they have a valid food license. This license enhances their reputation, and they are qualified to take their firm in new ways. Furthermore, this license makes it easier for businesses to get bank loans and other forms of capital for expansion.
You might believe that following all of these steps and receiving an FSSAI certificate is onerous. However, Business Buddy Solution, a business consultancy, can simplify it. Business Buddy Solution is the leader in the market, providing services related to FSSAI license certificate registration in Uttar Pradesh. Our expert will handle everything you need to do to obtain FSSAI registration. You can complete the FSSAI registration and get your FSSAI food license in your hands within a couple of days. Feel free to visit our website for more details https://businessbuddysolutions.com/.