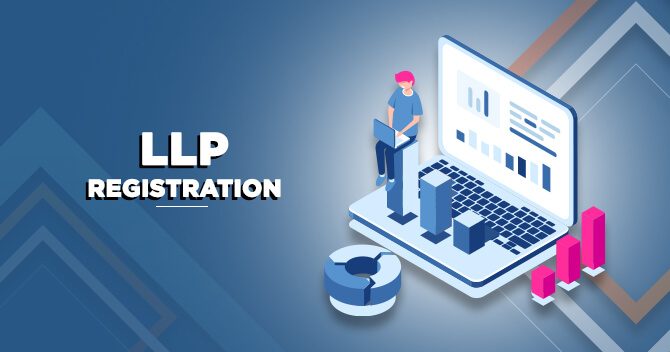 Limited Liability Company
What is a Limited Liability Company (LLC)?
A limited liability company (LLC) is a private entity business form that combines the characteristics of partnerships and corporations. While keeping corporations' limited liability status, limited liability companies benefit from the flexibility and flow-through taxes of partnerships and sole proprietorships.
Individuals are not held accountable for a limited liability company's financial losses or debt responsibilities. In the case of a legal lawsuit or commercial failure, the corporation takes liability instead of its separate partners or shareholders. Business Buddy Solutions provides the best Limited liability registration in Lucknow, India. You can trust us and allow us to do the necessary work required to register your company.
How To Register Your Limited Liability Company with Business Buddy Solutions?
Step 1
Feel free to contact our experts.
We have the top business professionals on the team that can answer any of your questions.
Step 2
Kindly provide all the necessary information.
Provide every document required. Our staff will start the process on your behalf.
Step 3
Accomplish your LLP registration.
The LLP registration has been completed, and the certificates will then be mailed to you.
Benefits of LLP
Directors' assets are protected by limited liability.
Startups frequently have to borrow funds and purchase things with credit. In the case of a standard partnership, the partners' personal money and property are in danger if the firm cannot pay its loans. The personal wealth of the Partners is secure under an LLP since only the investment to establish a company is lost.
There is no need for an audit, so minor compliances are required.
Limited Liability Partnerships are simple to maintain, and no statutory audit is necessary. LLP is best suited for small businesses. Tax audits are also optional for LLPs under Rs. 25 lac in the capital and a turnover is less than Rs. 40 lac in sales.
Better market image and reliability
 LLP is a well-known and widely used company form across the world. Customers, vendors, and government agencies prefer to work with LLPs rather than sole proprietorships or traditional partnerships.
Business Continuity
LLP exists independently of its Partners. It is not possible in regular partnership businesses.
Documents Necessary For LLP Registration
PAN Card
Partners' PAN Card
Foreign nationals must show a current passport.
Photograph
Partners' most recent passport-size photos
Identity Verification
Partners' Aadhar card and Voter ID/Passport/Driving License
Patner's Address Confirmation
Partners' most recent telephone bill/electricity bill/bank account statement
Proof of Business Address
The most recent electricity bill/telephone bill of the registered address
Note: Documents of Partners must be notarized or apostilled in case of an NRI or a foreign national