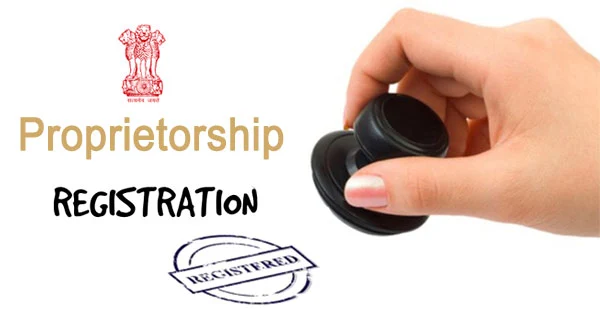 What is Proprietorship Registration?
A sole proprietorship is a firm owned, managed, and controlled by one individual. It is suitable for small business owners and retailers. Sole proprietorships are one of the most popular forms of business in our nation, and they are typically considered to be among the oldest legal methods of doing business. Sole proprietorship registration is the simplest, with few paperwork and compliance requirements. Business Buddy Solutions provides the best Proprietorship Registration in Lucknow, India.
Suppose you wish to own the organization by your legal name and PAN number without going into too many legal procedures associated with other constitutions. In that case, this is the quickest and cheapest way to get started.
In a sole proprietorship,
You are the boss

You retain all of the earnings

Your start-up costs are modest

You have complete privacy and 

Starting and maintaining your business is simple.
WHY CHOOSE BUSINESS BUDDY
We make your registration hassle-free!
We are the Tax Saviours.

We Guarantee Accuracy

We keep your information private.

We provide a One-Stop Solution.

There are no hidden fees.

Dedicated Assistance
Required Documents for Sole
Proprietorship
Aadhaar Card

PAN Card

Proof of Business Ownership (Electricity bill)

Email

Phone Number

Passport Size Photo 

Rent Agreement (If rented)
ADVANTAGES
LEGALLY ACKNOWLEDGED
The Proprietor would be legally recognized as a Goods and Services Supplier.
TAX CREDIT
The Proprietor is eligible for the Input Tax Credits.
TRANSFER THE CREDIT
The Proprietor could pass the credit for taxes paid on the supply of services and goods to the customer.
INTERSTATE SALES
He is free to make Interstate sales. The owner could have a competitive edge over other enterprises.
COMPOSITION SCHEME
Small enterprises (with a revenue of less than one crore) can use the composition plan to reduce their taxes.
FEWER COMPLIANCES
The number of GST compliances is lower because it replaced all previous indirect taxes.